Al-Faiha Shines at the 16th Jordan Build Exhibition
15-11-2023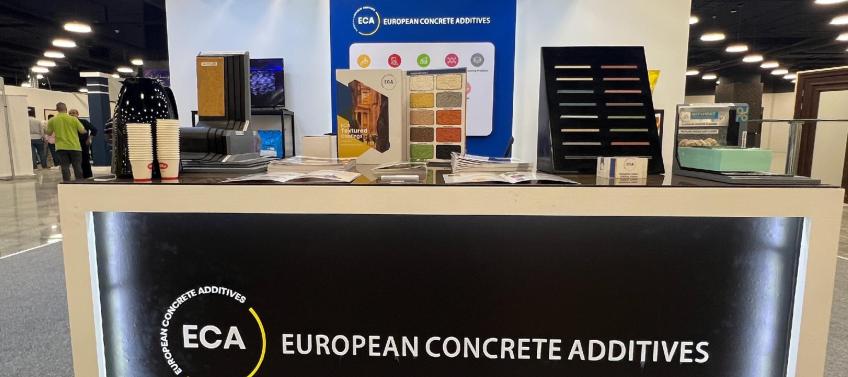 Al-Faiha Shines at the 16th Jordan Build Exhibition
In a remarkable display of innovation and expertise, Al-Faiha participated in the prestigious 16th Jordan Build - International Building Technology and Construction Industries Exhibition from August 22 to 24, 2023. The event brought together industry leaders, professionals and enthusiasts to explore the latest advancements in the construction and building technology sectors.
A Grand Showcase of Excellence
Al-Faiha, a prominent player in the construction industry, showcased its commitment to excellence through a meticulously designed exhibition space. The booth not only highlighted the company's diverse range of products and services but also provided visitors with an immersive experience into the world of cutting-edge building technologies.
Unveiling ECA's Innovative Solutions
At the heart of Al-Faiha's presence was the unveiling of their latest ECA product range's innovations and solutions. The team demonstrated how these advancements address the evolving needs of the construction industry, emphasizing on quality, sustainability and efficiency.
Some of the key highlighted products that garnered attention for their quality and efficiency were EUNICOTE AQUAGARD, EUNITILE A2, EUNICOTE WSS(W), EUNIGROUT 500, EUROPLAST EXPO 101, EURIPARE 501 and ECA WATERPLUG+. 
Engaging with Industry Leaders
The exhibition provided a unique opportunity for Al-Faiha to connect with fellow industry leaders, experts and potential collaborators. The company actively engaged in discussions about the future of construction, exchanging ideas and insights that contribute to the overall growth and development of the sector.
Strengthening Partnerships
Al-Faiha leveraged the exhibition as a platform to strengthen existing partnerships and forge new collaborations. By fostering relationships with other key players in the industry, the company aims to create synergies that drive mutual success and contribute to the overall advancement of the construction and building technology sectors.
A Commitment to Sustainability
Throughout the event, Al-Faiha emphasized its commitment to sustainability and eco-friendly practices. The company's initiatives and technologies showcased at the exhibition underscored its dedication to minimizing environmental impact while delivering high-quality and innovative solutions.
Looking Towards the Future
As the 16th Jordan Build Exhibition concluded, Al-Faiha remains poised for a future marked by continued innovation and growth. The insights gained from the event, coupled with the connections forged, will undoubtedly play a pivotal role in shaping the company's strategic direction in the coming years.
In summary, Al-Faiha's participation in the 16th Jordan Build Exhibition was a resounding success, solidifying its position as a trailblazer in the construction and building technology industries. The event not only showcased the company's current capabilities but also provided a glimpse into the exciting future that lies ahead.
Stay tuned for more updates as Al-Faiha continues to lead the way in shaping the future of construction and building technology.