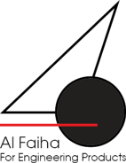 We are the Leaders in Construction Products Industry
Established in 1987, Al-Faiha for Engineering Products (Al-Faiha) is a leader in the construction products and building materials industry.
With a wide range of products including concrete admixtures, cement additives, concrete repair products and many more, Al-Faiha always delivers quality goods with top of the line customer service.

Licensee Manufacturer and Distributor of European Concrete Additives
Established in 2014, European Concrete Additives (ECA) is a construction products and materials technology company based in Luxembourg. ECA offers a wide range of high-quality construction products and solutions, with a particular focus on concrete and cement.
Discover Our Products
We supply a wide range of products to ensure the finest construction developments around. Ranging from our concrete admixtures, cement grinding aids, and concrete repair products, our goods are here for quality results.