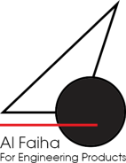 We are the Leaders in the Construction Chemicals Industry
Established in 1987, Al-Faiha for Engineering Products (Al-Faiha) is a leader in the construc-tion products and materials industry. With a wide range of products featuring concrete admix-tures, cement additives, concrete repair products and many more, Al-Faiha always delivers quality goods with top-of-the-line customer service.

Licensee Manufacturer and Distributor of European Concrete Additives
Established in 2014, European Concrete Additives (ECA) is a construction products and ma-terials technology company based in Luxembourg. ECA offers a wide range of high-quality construction products and services, with a particular focus on concrete and cement. ECA provides high-quality, green products designed with the up-to-date European technology, to satisfy consumers world-wide.

Our Vision
We aim to become a leading construction products company in the MENA region by supplying cutting-edge technology and high-quality products that will ensure the satisfaction of customers and shareholders throughout the construction industry.

Our Mission
By focusing on the customer's needs and delivering outstanding services, top-of-the-line technology, and high-quality products, we intend to establish simpler work cycles for our customers and ensure their long-term satisfaction with our products

Health Safety Environment Policy
Al-Faiha values its employees, customers and the environments in which we operate. Al-Faiha always commits to complying with Health, Safety and Environment (HSE) laws and regulations in all areas. We work cooperatively to identify, reduce and potentially remove health and safety hazards. It is vital to note the importance of a safe workplace, the protection of the environment and the reduction and prevention of pollution. In addition, Al-Faiha is always up to date with ongoing HSE laws and regulations. Through strong leadership, HSE laws and regulations are fully adopted by Al-Faiha.

Al-Faiha products and quality control system is certified by
ISO 9001:2015